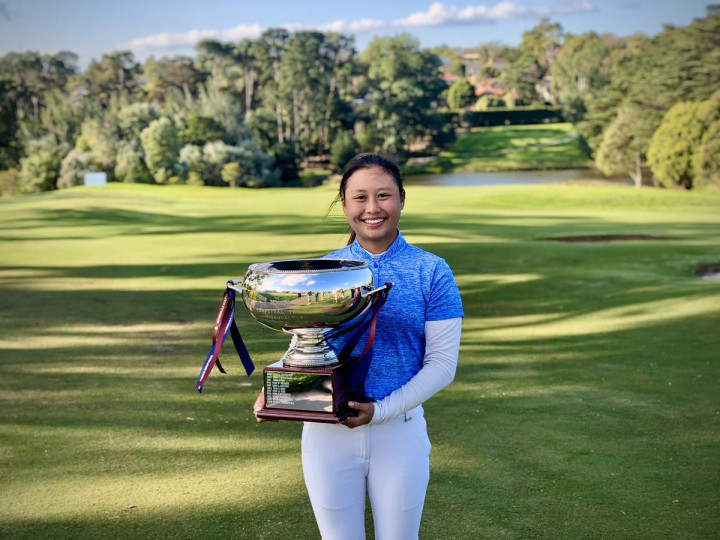 Jeneath Wong is the highest ranked female athlete at SEA Games 31st.
In the Women's Individual event, there are 2 athletes ranked in the Top 100 in the world, which are Malaysian golfer - Jeneath Wong and Thailand golfer - Natthakritta Vongtaveelap. Jeneath Wong, born in 2004, is currently ranked 64th in the WAGR, she is the best female golfer at this SEA Games. The Malaysian golfer competes mainly in Australia and has had up to 9 victories in this country's major amateur tournaments since the end of 2020. Jeneath has set her goal to win the individual championship at SEA Games 31st.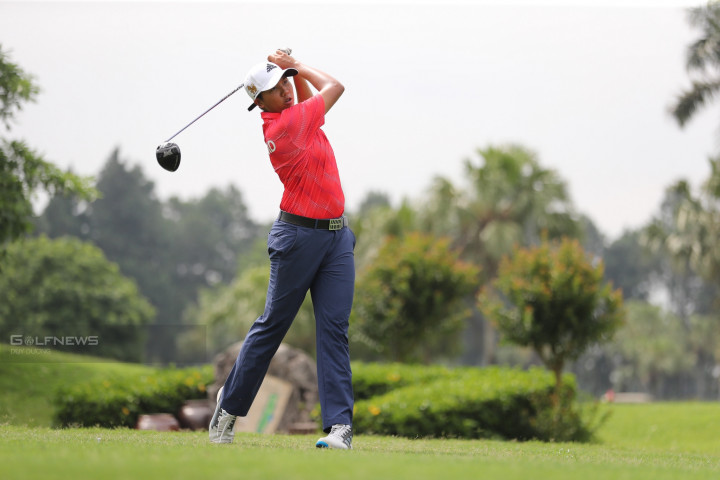 Natthakritta Vongtaveelap from Thailand
The biggest opponent of the Malaysian golfer at this event is Natthakritta Vongtaveelap, the golfer who is ranked 79th in the world. Born in 2002, Natthakrirra dominates most of Thailand's National Amateur tournaments.
As for the Philippine golf's team, their personal best was Lois Kaye Go Lo, ranked 139th. Born in 1999, Lois Kaye used to play golf at college back she was in the US, before returning home and achieved many outstanding accomplishments.
Meanwhile, Vietnam's biggest hope in the Women's Individual event lies in Doan Xuan Khue Minh. Although her ranking is somewhat inferior to other players from other countries, the golfer born in 2003 is in good form after the National Championship in Hai Phong, so it isn't unreasonable for us to aim to win a medal.
As for the Team envent, because it is played in a one-on-one format, there is no exception for surprises. However, Malaysia, the Philippines and Thailand are still considered the top candidates for the championship when they possess outstanding individuals and a very equal competitive force.
List of female athletes attending the 31st SEA Games:
Nationality

Name

D.O.B

WAGR

Vietnam

Đoan Xuan Khue Minh

18/04/2003

2201

Le Thi Thanh Thuy

21/12/1999

Pham Thi Yen Vi

19/02/2005

Indonesia

Holly Victoria Halim

01/12/2005

468

Ida Ayu Indira Melati Putri

12/07/1997

499

Malaysia

Ng Jing Xuen

06/02/2000

243

Mirabel Ting Ern Hui

24/09/2005

411

Jeneath Wong

28/11/2004

64

Myanmar

Moe Khin Pyae Sone

19/01/2007

Phu Khine Pwint Yati

15/12/2003

894

Waing Waing

Philippines

Maria Rafaela Singson Gross

16/08/2008

2176

Rianne Mikhaela Malixi Aala

10/03/2007

380

Lois Kaye Go Lo

21/05/1999

139

Singapore

Inez Xin Ying

23/03/2003

Suanne Hailey Loh

17/02/2003

1024

Aloysa Margiela Atienza Mabutas

01/10/1998

287

Thailand

Eila Galitsky

28/10/2006

167

Pimkwan Chookaew

04/04/2004

560

Natthakritta Vongtaveelap

08/11/2002

79