Unlike the men's event, the ranking of women's individual event at the 31st SEA Games has already have an evident distribution. Two Thailand golfers with a total score of -5 left other golfers far behind by 4 strokes. Surprisingly, both Eila Galitsky and Natthakritta Vongtaveelap scored 6 birdies and only got 1 bogey in this first round. This result helps the Thailand team gain a great advantage to win the individual's gold medal.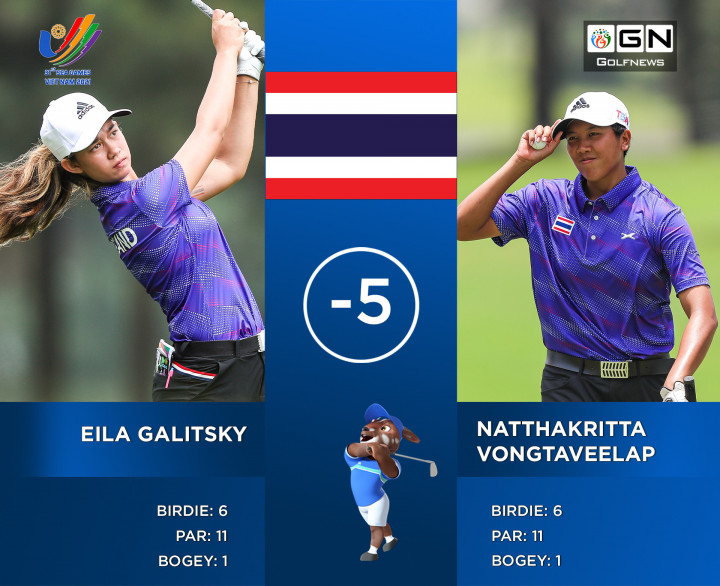 Both Galitsky and Vongtaveelap are the most prominent faces in the Thailand golf's team and have often competed against each other in domestic tournaments. Galitsky (2004) is the youngest athlete on the team and curently ranked 167th in the world, meanwhile Vongtaveelap is Thailand's second to best amateur golfer and also the No. 2 seed at this SEA Games.
Two athletes who are temporarily tied for third place are Hailey Loh Suanne (Singapore) and Jeneath Wong (Malaysia) with the same -1 stroke. In particular, golfer born in 2004 Jeneath Wong is considered the number 1 seed of women's individual. Today, Wong had a bad start with 3 bogeys in the first 4 holes, but after that she started to get back on track and scored 4 birdies to end the round with 71 strokes.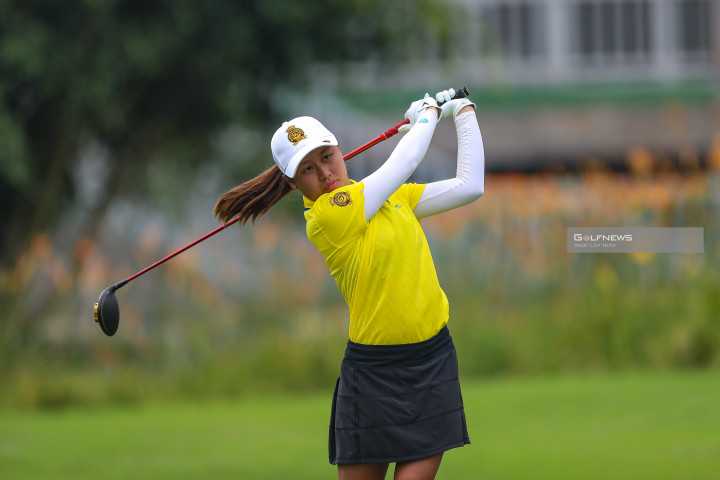 Janeath Wong from Malaysia.
As for the Vietnamese golf's team, Doan Xuan Khue Minh and Le Thi Thanh Thuy are both ranked 12th with +6 strokes. In this first round, Khue Minh did not start well with a bogey on the first hole (hole 10 of the course), and perhaps that had affected her mentality. In the first 9 holes, Khue Minh reached +7 strokes, but she recovered in the next 9 holes and scored 3 birdies. Le Thi Thanh Thuy had the same outcome with 3 birdies in a row from hole 3 to hole 6, unfortunately the double bogey on hole 7 prevented her from getting a better score in round 1.
Last but not least is Pham Thi Yen Vi who is tied for 16th with +9 strokes. With the current results, the Vietnamese women's team is temporarily ranked 6th out of 7 teams participating in the Women's team event. Hopefully on the second day, our athletes will improve their performance to advance the ranking position and avoid encountering strong opponents.
Follow: https://golf.thethaovanhoa.vn/sea-games-31st-thailand-female-team-takes-the-lead-after-round-1.html